We have been working to improve and enhance our services and relationships in Hood County for over 20 years for one reason:
to provide our community, neighbors, friends, and families with the best in Emergency Care and Transport services.
A few of the services we offer to meet these needs are:
Emergency 911 Reponse
911 services and E.M.S. represent a complex system that serve as a hub for communication and treatment within our medical community. We are the first line of protection responding to motor vehicle accidents, structure fires, industrial accidents, pandemics, and natural disasters.
Our response in crisis has been recognized statewide. During the tornado outbreak on May 15, 2013, Texas EMS answered the call after an EF-4 tornado touched down here in Granbury. We were honored to receive the Seal of the State of Texas from Governor Rick Perry, a certified Texas State Flag from the Senate of the State of Texas that was flown over the capital of Texas, and a Distinguished Service Award from the Texas Division of Emergency Management in recognition of our participation and service in the aftermath of said tornado.
Our team is also there during heart attacks, strokes, poisoning, sports injuries, and numerous other medical events.
We respond to over 8,500 calls per year.  On average, that is one call per hour.  Our team is equipped, trained, and standing by to serve our neighbors, friends, and families at moments notice.  As we have shown for over 20 years, providing the best in Emergency Management Services to our Hood county community is our passion!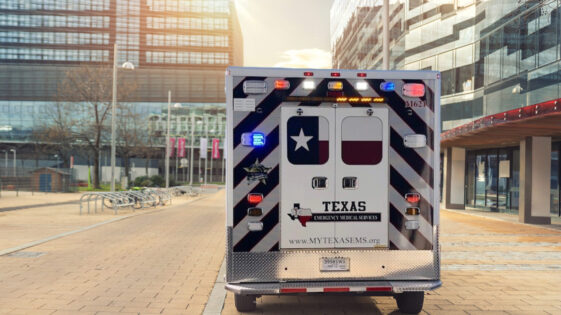 Medical Transfers
Our expertise extends beyond emergency care. We also perform emergency and non-emergency transfers from Lake Granbury Medical Center and Glen Rose Medical Center.
We maintain and regularly update our fleet of vehicles, equipping them with the latest and best medical devices available. During transfer you can rest assured you or your loved one will have the best trained, most compassionate and knowledgeable healthcare professionals by their side.
Training Center
We are an American Safety & Health Institute (ASHI) approved training center and also have instructors for most American Heart Association (AHA) courses. We achieved this status in 2016 not only to train those in health care but to be a resource to equip our citizens with life sustaining knowledge until professional help can arrive.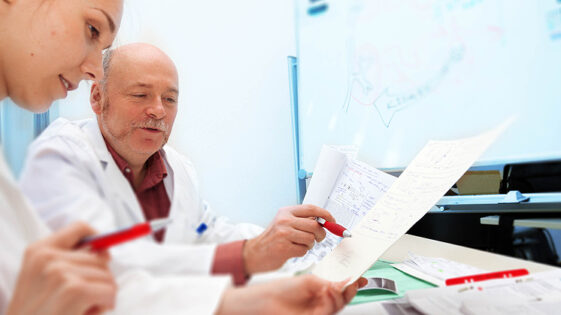 Technology Equipped
For Any Call
Today modern ambulances are tailor-made to handle all kinds of emergencies. Car crashes, fires, and even terrorist attacks are among the many situations that EMTs and paramedics are tasked with dealing on any type of call.
In order to adequately address such catastrophes, ambulances are jam-packed with life-saving equipment and technology. EKG monitors, defibrillators, spinal boards, ventilators, oxygen and many other items are typically found throughout the cabin.